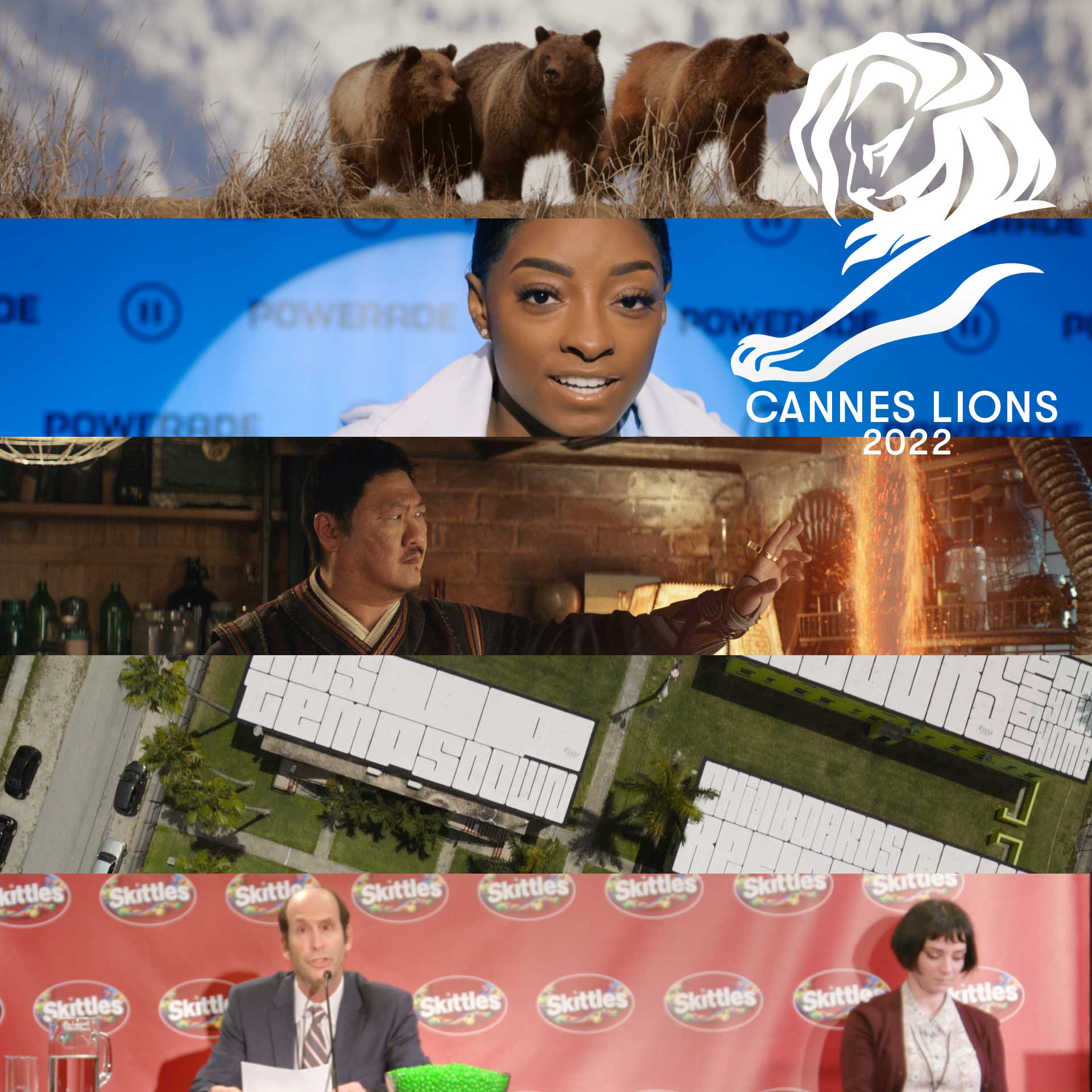 What a week! The Cannes Lions have officially wrapped up and we're so excited to celebrate our collaborators, not to mention some seriously remarkable work taking home an impressive list of wins & nominations ????
Congratulations to the teams behind Skittles "Apologize The Rainbow," edited by Matt Badger, Powerade "Pause is Power," edited by Matthew Wood, and Coors Light "Chillboards," edited by Brian May, and to our friends who brought together Yellowstone Forever "The Inheritance Pass" & Tide + Marvel "Teaser or Tide Ad?," both cut by Josh Bodnar.
Scrolls to watch the award-winning work & check out the accolades ????????
Skittles - Apologize The Rainbow edited by Matt Badger
2 Gold Lions + 2 Bronze Lions + 7 Nominations
Gold Direct Launch/Relaunch
Gold Direct Personalized Campaigns
Bronze Creative Data Social Data & Insight
Bronze Brand Experience & Activation Food & Drink
Shortlist Creative Data Data Data-driven Targeting
Shortlist Direct Data-driven Targeting
Shortlist Direct Use of Social Platforms
Shortlist Media Food & Drink
Shortlist Media Social Data
Shortlist Social Influencer Audience Targeting/Engagement Strategies
Shortlist Brand Experience & Activation Cross-platform Digital Experience

Yellowstone Forever - The Inheritance Pass edited by Josh Bodnar
2 Silver Lions + 2 Nominations
Silver Direct Not-for-profit/Charity/Government
Silver Lion Creative Commerce Sustainable Commerce
Shortlist Direct Use of Ambient Media: Small Scale)
Shortlist PR Brand Voice & Strategic Storytelling
Tide + Marvel - Cloak vs. Tuna Melt edited by Josh Bodnar
2 Bronze Lions + 1 Nomination
Bronze Lion Entertainment Audience Engagement/Distribution Strategy
Bronze Social Influencer Sponsorship & Brand Partnership
Shortlist Social Influencer Consumer Goods
Powerade - Pause Is Power edited by Matthew Wood
1  Bronze Lion + 2 Nominations
Bronze Social Influencers Corporate Purpose & Social Responsibility
Shortlist Creative Strategy Brave Brands
Shortlist Social Influencer Food & Drink
Coors Light - Chillboards edited by Brian May
1 Silver Lion + 1 Bronze Lion + 3 Nominations
Silver Lion Industry Craft Brand & Communication Design
Bronze Lion Outdoor Ambient Outdoor
Shortlist Media Corporate Purpose & Social Responsibility
Shortlist Direct Corporate Purpose & Social Responsibility
Shortlist Titanium