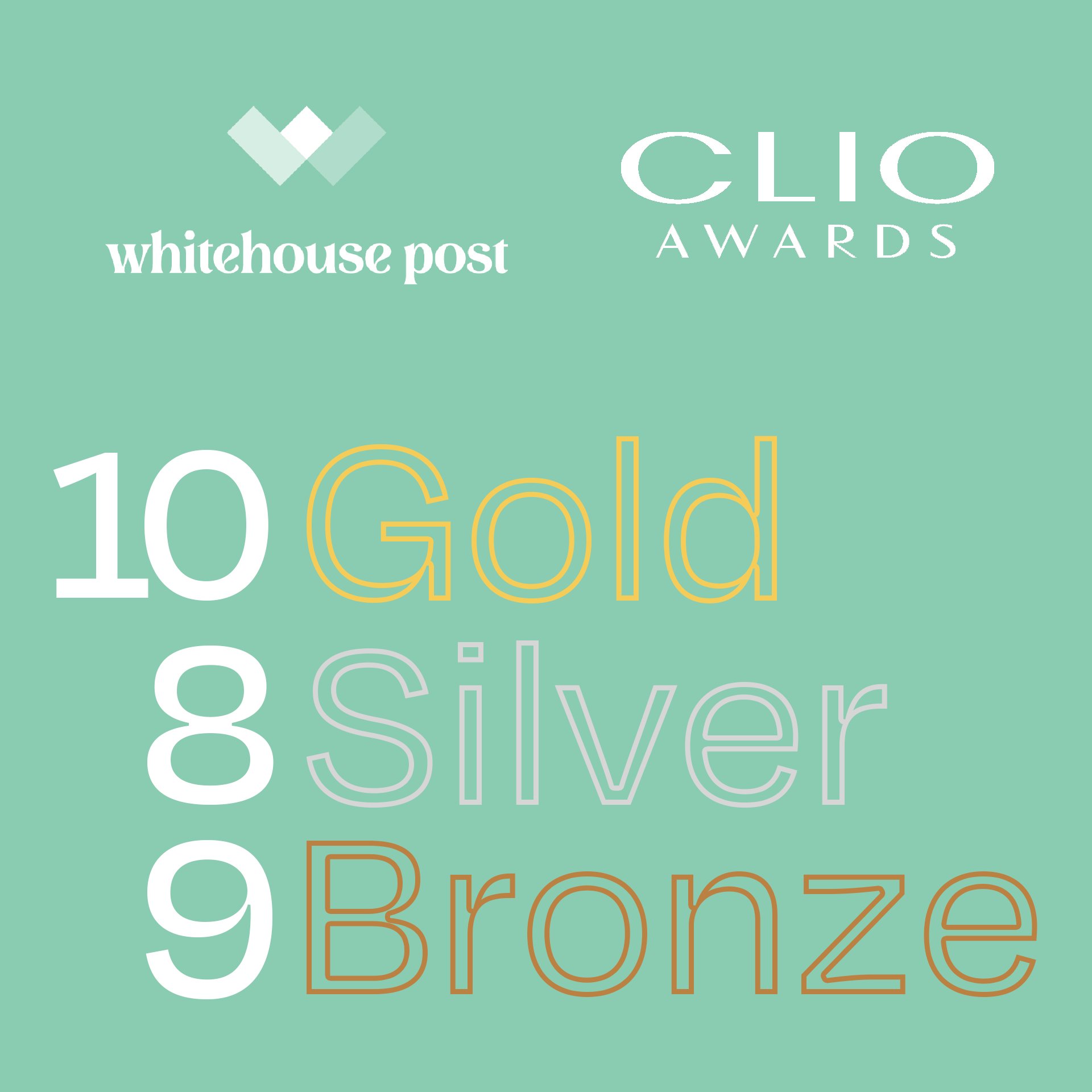 Lots of love from the Clio Awards this year! We're celebrating our collaborators & the impressive list of work taking home wins and nominations.
A big round of applause goes to all our partners & editors – scroll to see the work!
Marvel x Tide - Marvel Teaser or Tide Ad?
1 Gold Clio + 1 Silver Clio
Edited by Josh Bodnar
Gold Branded Entertainment & Content - Digital/Mobile - Product/Service
Silver Partnerships & Collaborations
Coors Light - Chillboards
4 Gold Clios + 3 Silver Clios + 5 Bronze Clios
Edited by Brian May
Gold Design - Direct Marketing- Product/Service
Gold Design Craft - Typography - Product/Service
Gold Experiential/Activation - Other - Product/Service
Gold Media - Experience/Activation
Silver Design - Sustainability
Silver Out of Home - Takeover
Silver - Print & Out Of Home Craft - Typography
Bronze Direct - Experience/Activation
Bronze Direct - Out of Home
Bronze Experience/Activation - Special Build
Bronze Out of Home - Ambient
Bronze Print & Out of Home - Art Direction
Skittles - Apologize The Rainbow
5 Gold Clios + 2 Bronze Clios + 1 Shortlist
Edited by Matt Badger
Gold Direct - Digital/Mobile - Product/Service
Gold Experiential/Activation - Digital/Mobile - Product/Service
Gold Media - Social Media
Gold Media - Specific Target Audience
Gold Social Media - Multi-Platform
Bronze Creative Use of Data - Creativity/Storytelling
Bronze Creative Use of Data - Targeting
Shortlist Social Media - User Generated Content
Yellowstone Forever - Inheritance Pass
3 Silver Clios + 2 Bronze Clios + 1 Shortlist
Edited by Josh Bodnar
Silver Creative Commerce - Acquisition & Retention
Silver Public Relations - Brand Development
Silver Public Relations - Environmental
Bronze Creative Business & Transformation  - Services
Shortlist Design - Direct Marketing
Samsung - Join The Flip Side
1 Silver Clio
Edited by Ben Canny