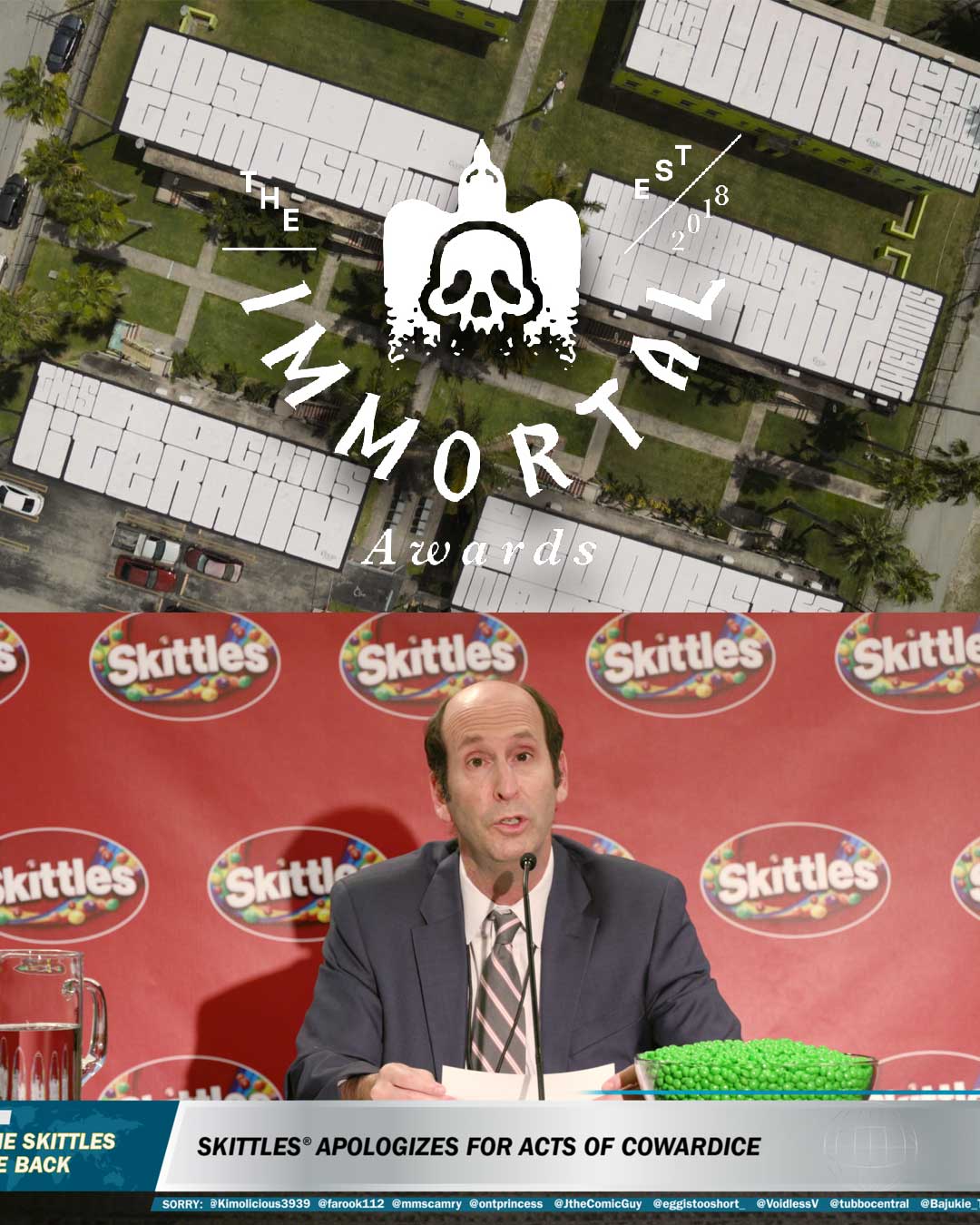 It's been wonderful teaming again with LBB as a North American Partner for the Immortal awards, a unique show with no confusing categories, simply dedicated to celebrating the most immortal work of the year.  Nine of the best projects made it through as Finalists after US judging, and we are so proud to have worked on two of those!
We're so excited to see both Coors Light "Chillboards" as Finalist and Skittles "Apologize The Rainbow" on the Shortlist, edited respectively by Brian May and Matt Badger.
Congratulations to all the teams involved in bringing this work to life. The best work from North America qualifies for the final, global round of judging, taking place on December 1st. We'll see you there!
Scroll to watch our work ⬇️ & catch the full list of Finalists on LBBOnline.