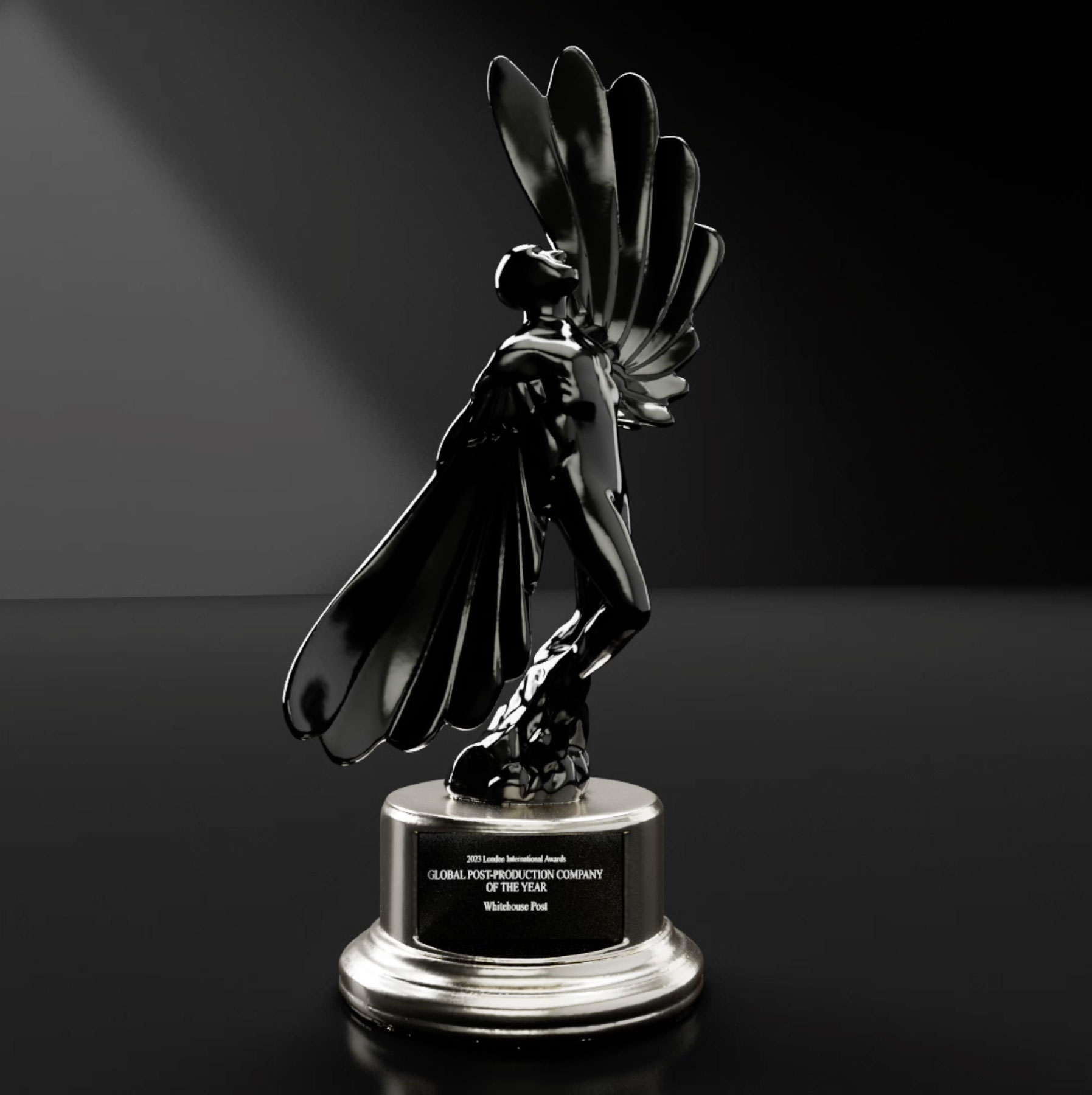 Whitehouse Post has been named the Global Post-Production Company of the Year by the London International Awards. Thank you LIA for this immense honor! We are doubly proud to announce that Whitehouse Post London has also been awarded Regional Post Production Company of the Year.  
Each "Of The Year" award is calculated based on points allocated to winning work across all LIA competitions. Some notable wins this year include two Grand LIAs for Skittles "Apologize The Rainbow" and Vanish "Me, My Autism & I," edited by Matt Badger and Russell Icke respectively.
Scroll to check out all the winning work and thank you once again to LIA and our collaborators.
Skittles - Apologize The Rainbow (edited by Matt Badger)
Grand LIA - Online Film
Gold Online Film - Confections/Snacks
Gold Online Film - Humor
Gold Ambient & Activation - Confection/Snacks
Gold Ambient & Activation - Direct Marketing - Consumer
Gold Creativity in PR - Best Use of Social Media
Gold Integration - Confections/Snacks
Gold Use of Social Media & Influencers - Live Stream
Silver Creativity In PR - Best Product Launch
Silver Digital - Confections/Snacks
Silver Nontraditional - Confections/Snacks
Silver Use of Social Media & Influencers - Foods
Bronze Nontraditional - Direct Marketing
Vanish - Me, My Autism, & I (edited by Russell Icke)
Grand LIA Production & Post Production
Gold Production & Post Production - Cinematography
Gold Production & Post Production - Direction
Gold Production & Post Production - Performance/Casting
Gold Health Wellness Craft - Direction
Silver TV/Cinema - Corporate Purpose/Social Responsibility
Silver TV/Cinema - Home Products
Silver Music & Sound - Sound Design
Silver Music & Sound - Sound Mixing & Editing (awarded twice)
Bronze Health Wellness Craft - Cinematography
Coors Light - Chillboards (edited by Brian May)
Gold Billboard - CorporatePurpose/Social Responsibility
Silver Ambient & Activation - Corporate Purpose/Social Responsibility
Silver Billboard - Sustainability 
Silver Design - Innovative Use of Design
Bronze Ambient & Activation - Sustainability
Bronze Design - Sustainable Design
Bronze Design - Use of Typography Campaign
The National Lottery - A Christmas Love Story (edited by Russell Icke)
Silver Music & Sound - Music Adaptation Instrumental
Nurofen - See My Pain (edited by Adam Rudd)
Bronze Creativity In Business-to-Business - Corporate Purpose/Social Responsibility