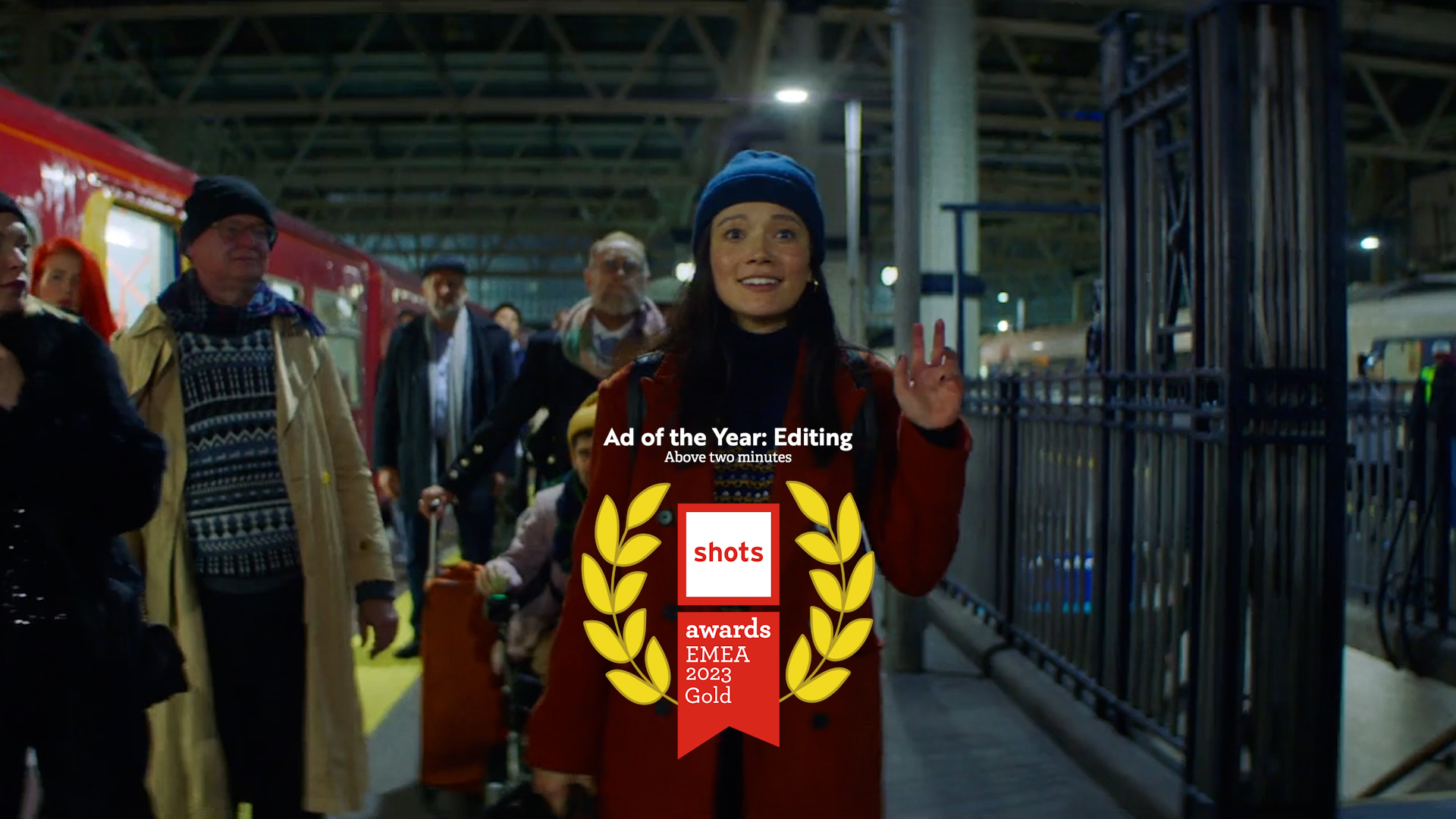 We are so proud of editor Russell Icke for his incredible showing at the 2023 Shots EMEA Awards. He snagged a Gold for Best Editing for his work on The National Lottery "A Christmas Love Story," as well as a Bronze for Best Editing for Vanish "Me, My Autism, & I."
To round of an exceptional year for Russell, he was awarded Bronze Editor of the Year – a perfect pair to Whitehouse Post's Bronze Edit House of the Year. A big thank you to Shots for the recognition.
Be sure to scroll for the full list of nominations and to watch work!
The National Lottery - A Christmas Love Story (edited by Russell Icke)
Vanish – Me, My Autism & I (edited by Russell Icke)
Bronze Editing (over 2min)
Bronze Direction (over 3min)
Bombay Sapphire - The World Is A Gallery (edited by Russell Icke)
Bronze Cinematography (up to 2min)
Whitehouse Post
Bronze Editor of the Year - Russell Icke
Bronze Edit House of the Year